How do you see the future of new builds?
We all have more time on our hands than we are used to, so i thought i would write this article as i have added a lot of new connections recently who i feel may be interested in what we have to offer.
There is such a high demand for new homes to be built faster and more energy efficient than ever. This doesn't just go for here in the UK. It is the same story across the globe.
Historically there was a lack of interest in renewable energy due to the cost which is always a major factor in any construction projects. Over the last number of years Solar & Storage prices have dropped considerably which has lead to an increase of major developers now being able to justify the small additional increase in costs for the overall build.
Even just today it was in the news to say that Britain is about to pass a significant landmark – at midnight on Wednesday it will have gone two full months without burning coal to generate power https://www.bbc.co.uk/news/science-environment-52973089
This is opening more opportunities for companies like Nulok to establish & build long-lasting business relationships with companies who see the benefits of using renewable energy to help meet their individual targets, whilst doing their bit in the fight against climate change.
Solar has been used on Residential and Commercial properties for years which is great, but at the same time there was always a lot of room for improvement when it comes to the aesthetics of these.
The Nulok System offers clients a fully integrated solar roofing option which significantly reduces roof weight, slate/tile requirement and is also very easy to replace should the need to do so arise.
Currently we supply our system globally and have built fantastic business relationships with several major roofing & supply companies across Europe which you can see below.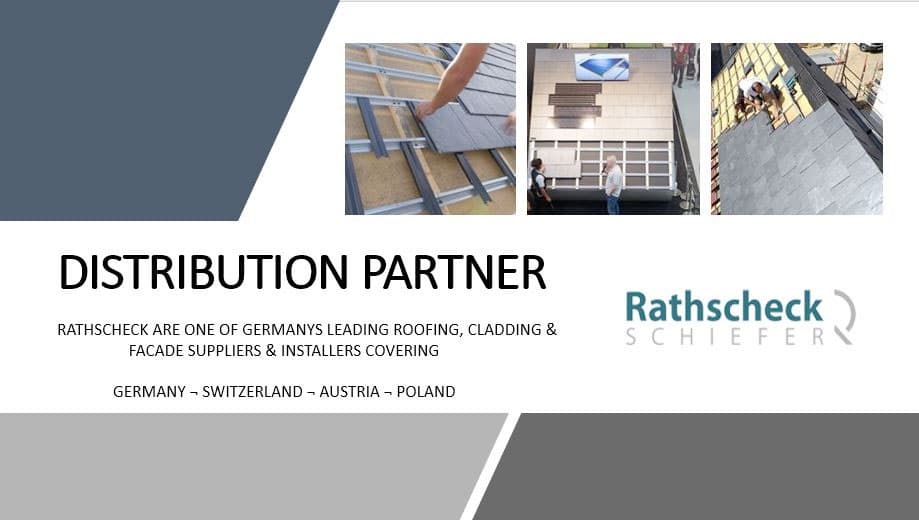 Over the next 12 months we plan on building new relationships with distributors across Europe to help maximize the potential of as many new home or business premises as possible. Should you want to know more about this then please fill out our contact form here https://nulokroofing.com/uk/contact/
The Nulok System offers a range of benefits to developers from the very start, some of which can be seen in the slide below: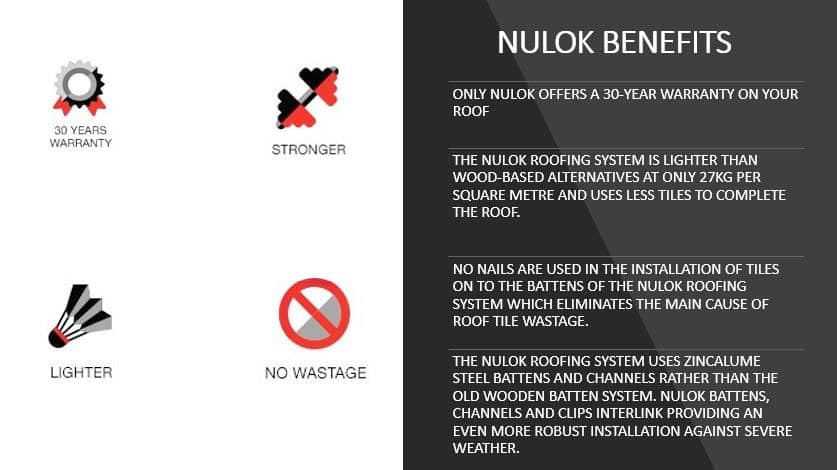 In the UK we are currently working with several developers that used to prefer the traditional methods of roofing installation. Below you can see one of the reviews
We are always wanting to speak to more roofers and developers who want to learn about how our system can benefit their projects but more importantly how they can benefit the home/business owner.
If you took a few minutes out to read this i thank you and would appreciate any feedback that you may have.
Matthew Ralston
https://nulokroofing.com/wp-content/uploads/2018/08/nulok-blog-img3.jpg
559
1500
firozglobal
https://nulokroofing.com/wp-content/uploads/2018/08/Nulok-Logo.png
firozglobal
2018-08-22 05:21:54
2020-10-06 23:52:57
21st Century Roofing