Could the Nulok Roofing System play a major part in residential housing?
The Nulok Roofing System has been about for almost 20 years. Originally starting in Australia, the system quickly became the natural roofing choice down under for several reasons.
FAST INSTALLATION TIMES. Due to the way our system is designed, it speeds up installation time by up to 50% This in turn helps keep labour costs lower than using the traditional Roofing installation methods.
LESS MATERIALS REQUIRED. Our system is made up of 3 key components. They are our Zincalume Battens. There are several key pros to using these such as there is no risk of rot or warping. Our Link channels are specially designed to act as an aid to catch rain water so it doesn't penetrate the roof itself but it also means there is no need to overlap the tiles/slate side by side which means you use less tiles/slates per square metre than you would using traditional methods. And thirdly we have our Stainless steel clips which hold the tiles/slates in place so there are no need for nails.
CATEGORY ONE CYCLONE TEST. Our system has also been category one cyclone wind tunnel tested which is vital in today's ever changing climate.
INTERLOCKING SOLAR PANELS. Our interlocking Solar Panels are something that really set us apart from other roofing system manufacturers. Its 2019, you're a housing developer and know that its only a matter of time before there is an even bigger push for the use of Solar. Using the Nulok System you can add solar at anytime to your property. This is interlocked INTO the roof rather than on top of it. You can see just how nice it looks in the picture below.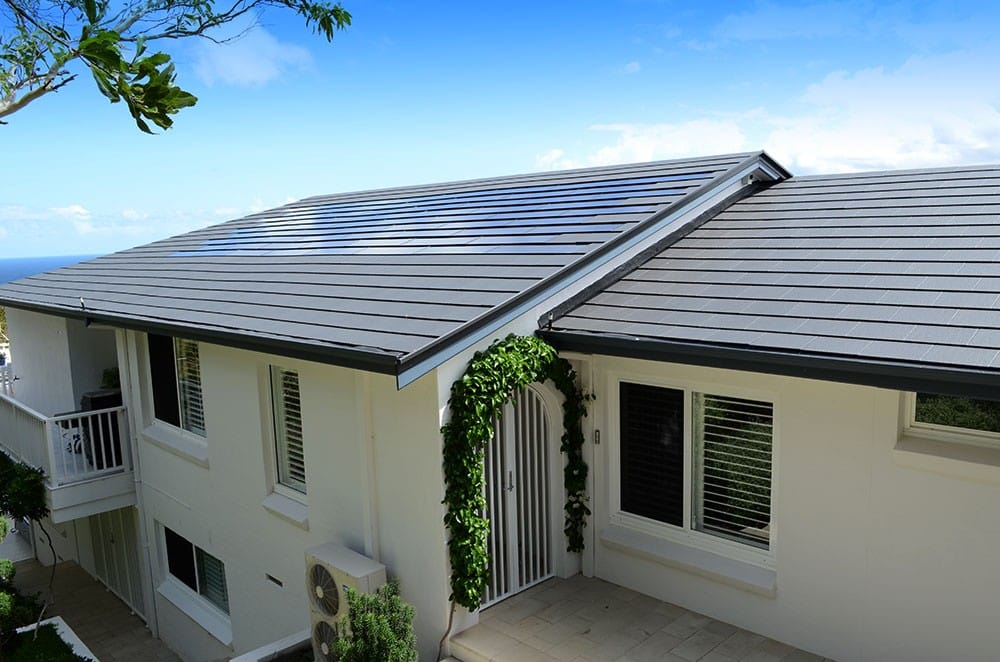 There is also the matter of having a lack of available skilled roofers to meet the project deadlines for a lot of housing developments. If you can measure 307mm then you can fit the Nulok System. Just look at some of our videos to see how straight forward it really is. https://nulokroofing.com/uk/videos/
The demand for affordable housing is at a serious level now across the UK & Ireland and i truly believe that you should be taking a look at our system and seriously considering the benefits that come along with it. We are also working in partnership with Kingspan UK & Ireland which is a fantastic boost to both companies as we both know the benefits that each bring to the table. We have also partnered up with Rathscheck out in Germany and we are currently in talks with several other companies across the globe to help distribute our system as the demand for our fast installed and future-proof roof continues to grow.
We are very keen to hear from any and all developers who want to know more about the system.
Our UK office number is 03301234440
Thanks for reading
https://nulokroofing.com/wp-content/uploads/2020/08/nulok-blog-img1.jpg
559
1500
firozglobal
https://nulokroofing.com/wp-content/uploads/2018/08/Nulok-Logo.png
firozglobal
2020-08-25 02:01:26
2020-10-06 23:59:16
Nulok Roofing System